1.Hurrying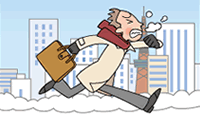 - Hurrying can cause you to be less vigilant about where you're stepping. And if you do happen to fall, you'll hit the ground extra hard. Walk one step at a time, taking your time.
2.Walking drunk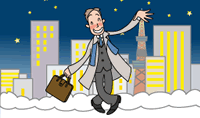 - Being drunk lowers your agility and alertness, and increases the likelihood of an injurious fall.
3.Walking without paying attention to your footing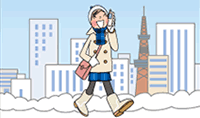 - Letting your attention wander, such as by talking on your mobile phone, looking at a map, or watching the scenery, raises your risk of falling.
4.Walking with both hands full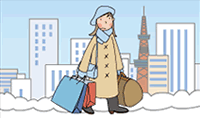 - Such walking makes it difficult to react in the event of a slip, so you're more prone to an injurious fall. If you start to lose your balance, you'll be able to regain it better if your hands are free.